Welcome to the Wai Hang Company home page. We would like to introduce silk screen printing to you and will inform you about screen printing technology on the web. From here you can learn how to prepare a screen frame and print the image on whatever you want. You just need to practice the following steps which we are sure you will find interesting.
If you study further and research more you can also start your own business. That is because to start a silk screen printing company (such as t-shirt printing) the cost is low and you can work from home. The most expensive costs are your creative ideas! If you have any enquiries about screen printing we will be pleased to help you.
We also have a screen printing course. We want to train more people to understand this skill and hope our students will gain the confidence to continue to improve in this field. During the course our students have an opportunity to do every procedure by themselves. They can learn more by participating and not just by listening or reading the guide book. We can provide all the suitable equipment that you would need. Please call us for the course details :- 852 2779 5462.
Besides the silk screen printing we also manufacture badge machines and help our customers to make and design their own badges. The badges are useful for promotion as they are low in cost and very effective. For example you can give the badges to your clients as free souvenirs. They will remember who you are and use the information from the badges to contact you further. Go to the corresponding pages for details.
If you have any questions please email :- info@wai-hang.com.hk. We always check our visitors' feedback. Your enquiry will be answered.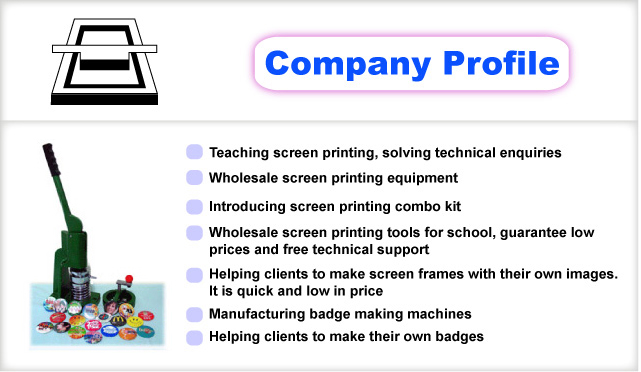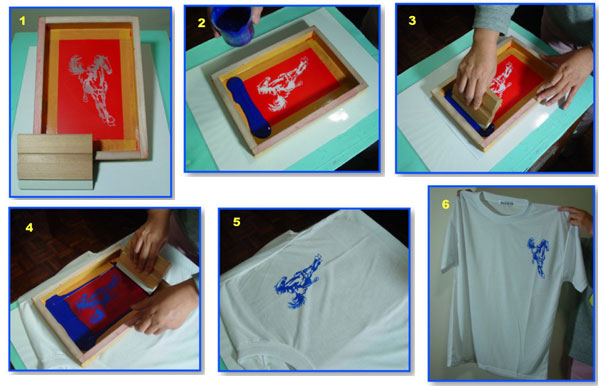 Room 1420, 14 Floor, Block A, Hoi Luen Industrial Centre, 55 Hoi Yuen Road,
Kwun Tong, Kowloon, Hong Kong
TEL : (852) 2779-5462
Email : info@wai-hang.com.hk