Badge Expert Is In Here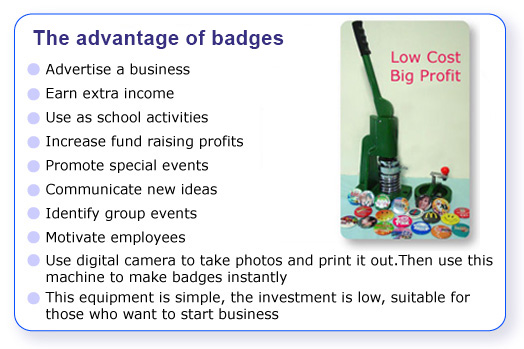 What is our business?
- We are a badge machine manufacturer
- We help our customers with custom badge making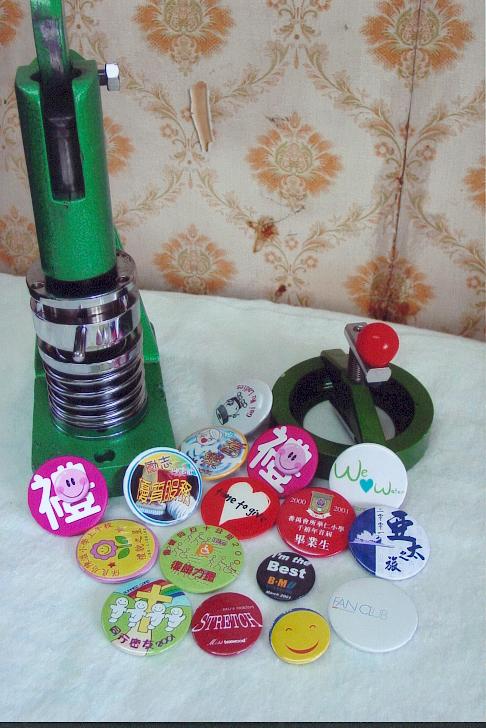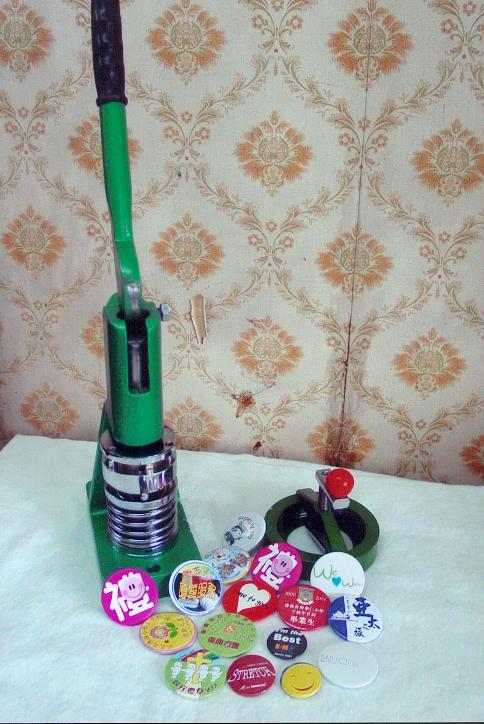 The price for this 5.6 cm badge machine is USD 400. / SET.
(Badge machine + circle cutter + 100 badge parts.)

If you don't want to purchase the machine, but you do want to make some badges, there is an alternative. We can help our customers with their badge making. You can send your artwork files such as jpeg, pdf, ai or psd via email or upload to our FTP site. Then we do the printing and make the badges and ship them to you. This way you can choose from eight different sizes. The price list is below.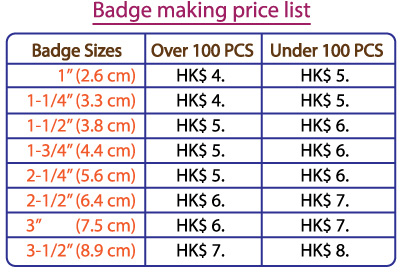 When you are preparing the artwork, if you have questions about our badge format,
please don't hesitate to contact us. We will be pleased to provide some helpful information.
We are able to join your event, such as birthday party. We help you on taking photos for your invited people,
and make the badges in the same time. Please contact us to dicuss what we can do in your events.